Donald Worley, Alien Abduction Researcher

Psychic Investigations into Unsolved Murder Mysteries
Where sometimes knowing the truth is not enough for justice.
On the nice spring day of March 28,1986 Denise Pflum left her home south of Everton, Indiana USA, to go look for her purse she may have left at a party. Denise wanted her sister to go with her but she did not go.
This attractive, athletic 18 year old student was nearing graduation as a top academic honor student and planned to go to Miami University in the fall in Oxford, Ohio.
It was 12:30 p.m. when Denise left home and 45 minutes later when a farmer noticed her car locked and abandoned near a barn on Tower Road (650 W) which is about 4 miles west of where she started from. Denise Pflum had vanished from Connersville, Indiana.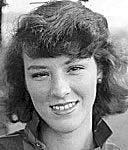 Denise Pflum Case # M-190681145
In the summer of 1987 I worked with Phyllis Harrison of Chesterfield, Indiana and the year after that I worked with Anne Poole of Durham, North Carolina who was recommended to me by Duke University on the mystery.
Both of these women were top echelon psychics sought after by law enforcement in murder and missing cases. I took Phyllis an ornament that hung in the Pflum car and she began to spin out information about the rapists-murderers, their old brown flatbed truck, and many details of the crime.
When I worked with Anne Poole, she had me looking for a cement drive over a bridge, a rusty barrel and grapevines in a nearby woods, a fence sty, a small foot bridge, and a cemetery tombstone that had two "L's" in its name (Tullis).
A fence sty is quite rare in this country and is more commonly found in Europe. It is a series of vertical boards like a step ladder that go up one side of a fence and down the other. It is used in lieu of steps for fencing that has no entry gate. So I knew finding something as unusual as a fence sty was significant.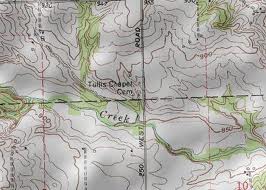 Map of Tullis Chapel Cemetery
Phyllis had said the killing happened on a seldom traveled gravel road and one exciting day I found all the clues Anne had said to look for on a gravel road. So we three knew a lot about the crime.
These two killers, one a very large man with no neck and bald head (I will call him Ted), and the other man was his slim brother (I will call Jim), had moved to the area from Kentucky, where it was believed they had murdered before.
It is very likely Denise was not the first woman to meet death at the hands of these devils. Ted and Jim regularly cruised the country roads usually half drunk in their old truck. The series of unplanned crimes would continue after Denise's demise.
The killings occurred when a lucky chance and opportunity presented itself in the form of a lone woman on the road.
I will give you a brief look at the terrible events of that fatal day. Happy, wonderful Denise little suspected what lay just ahead of her. Evil, dirty Ted and Jim easily blocked Denise on the seldom traveled road next to TULLIS Cemetery. She was forcefully dragged deep into the woods south of the cemetery and was raped and choked to death.
Then Jim sped off in the Pflum car and parked it by the barn half a mile north of where his trailer was. He quickly rushed over to the nearby creek and used its trees and foliage to get home down the creek to his home by Stoney Lake.
Later my friends Jessie Lore and Art Evans who lived near Ted and Jim remembered seeing the old brown truck at their place.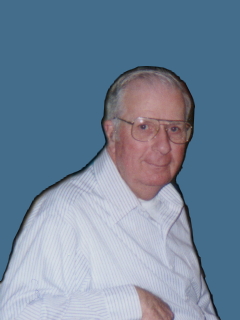 Photo of Donald Worley,
Alien Abduction Researcher
On another occasion a man like Jim in a old brown truck tried to pick up a boy on a country road but he ran and got away. Phyllis had seen the burial of Denise take place in twilight so if he had no shovel he may have hurried home in the old truck and returned to bury her as twilight came.
I spent many hours looking for signs of a burial but to no avail. It was two years after the event that the big conference between myself and Commander Linegar and Detective Brever took place at the State Police post on Vine Street.
I laid out all the facts but there was only skepticism. The most I got was a foot search of the area. If police dogs had been brought in, it might have broken the case open. Linegar would not bring in anyone even the sister of the two brothers who had to know the two men were up to something.
The Commander's reasoning was we had no body and feared a possible lawsuit for harassment. This stupid, grievous attitude led to the death of more unfortunate persons.
There followed in a 20 year period the mysterious deaths of 6 more persons. This series of murders have always remained unsolved and the evil ones remained free.
Now since the killing of the woman who was found dead in the woods west of the Kroger store on 30th Street does not fit the pattern of the Country Road killers maybe it can't be counted.
Also when Monica Lemen's severed legs were found near Little Cedar Baptist Church south of Brookville, Indiana, its bizarre nature did not fit the pattern. But the other killings all fit the exact modus operandi of the devilish killers.
The farm wife who went walking on a country road near the little town of Greensfork in Wayne County, Indiana, vanished just like Denise Pflum had done. The bones of the farmer wife were later found in a distant field.
A woman from Rushville, Indiana was spotted in a store at the edge of town, then followed and kidnapped by one or both of the murderers. Her car was found on a road near Gings in Rush County. Her bones were found in a distant field several years later.
Due to the fact these killings were spaced out over several years, they were only briefly publicized. They were never written up together in one headline article, thus accidentally obscuring the truth from the public.
Never solving any of the foul deeds was an embarrassment for local law enforcement. I know little about the woman's body found in a ditch out past Waterloo in Fayette County or the other body found north of Bentonville in Fayette County.
I only overheard two officers talking about this case. The murderer I call Ted died and his brother Jim moved to Rush County sometime before the Rushville woman was murdered. I have not learned of any further murders on our country roads. It was such a shame these women who loved life, died. It need not have happened if only law enforcement had listened to me.

Standing In God's Light - In End Times
by Ann Druffel and Armand Marcotte
Click here to order book
* * *